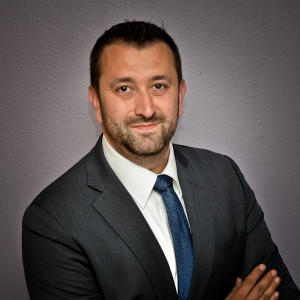 Pawel Boruch is an attorney concentrating his practice exclusively in the area of Immigration and Nationality law. He represents clients in variety of immigration matters, including lawful permanent residency applications, nonimmigrant visas, naturalization, removal defense and asylum applications. With his experience and expertise clients can be sure their immigration matter will be handled responsibly and effectively.
Mr. Boruch counsels both individuals and employers on compliance with this complicated area of law. Because immigration matters almost always affect lives of those involved in years to come, it is crucial to choose proper legal representation. In Mr. Boruch's office every client is treated with proper attention and care. Every case is comprehensively reviewed, all options are weighted, all available strategies, along with possible outcomes are presented to the client, who makes ultimate decision on how to proceed with his case.
Mr. Boruch received his law degrees in schools in Poland, where he graduated from Jagiellonian University in Krakow, and in the United States, where he received Master in Law (LL.M.) degree from Loyola University in Chicago, Illinois. He is active member of the American Immigration Lawyers Association (AILA). Mr. Boruch currently serves in the Chicago Chapter of AILA as a Chair of the Continuing Legal Education Committee, and as a member of Secretary of State / Attorney General Liaison Committee. Mr. Boruch is licensed in New York State. He is a member of New York State Bar Association and Chicago Bar Association.
If you have immigration question, or you want to have your immigration situation evaluated, please contact Mr. Boruch to schedule a consultation.